One & Done League Management
Sign up to compete with other golf fans to pick the winner each week, but be careful, you can only pick each golfer once!
Gameplay
How It works
Compete with your league to see who can accumulate the biggest purse over the course of a season. Each week your selected golfer's winnings are added to the pot, but choose wisely! Once you use them, you can't use them again for future events.
Select a Golfer

For each weeks PGA Tour event, select one golfer to represent you.

Accumulate Winnings

Your selection's earnings from that week are then added to your ongoing total.

Only Once

Be strategic! Once you have used a golfer for an event, you are no longer able to select them for the rest of the season!
World class app
With a killer app to support your league, you'll be able to let your league manage their own picks and follow along live during the event!
Register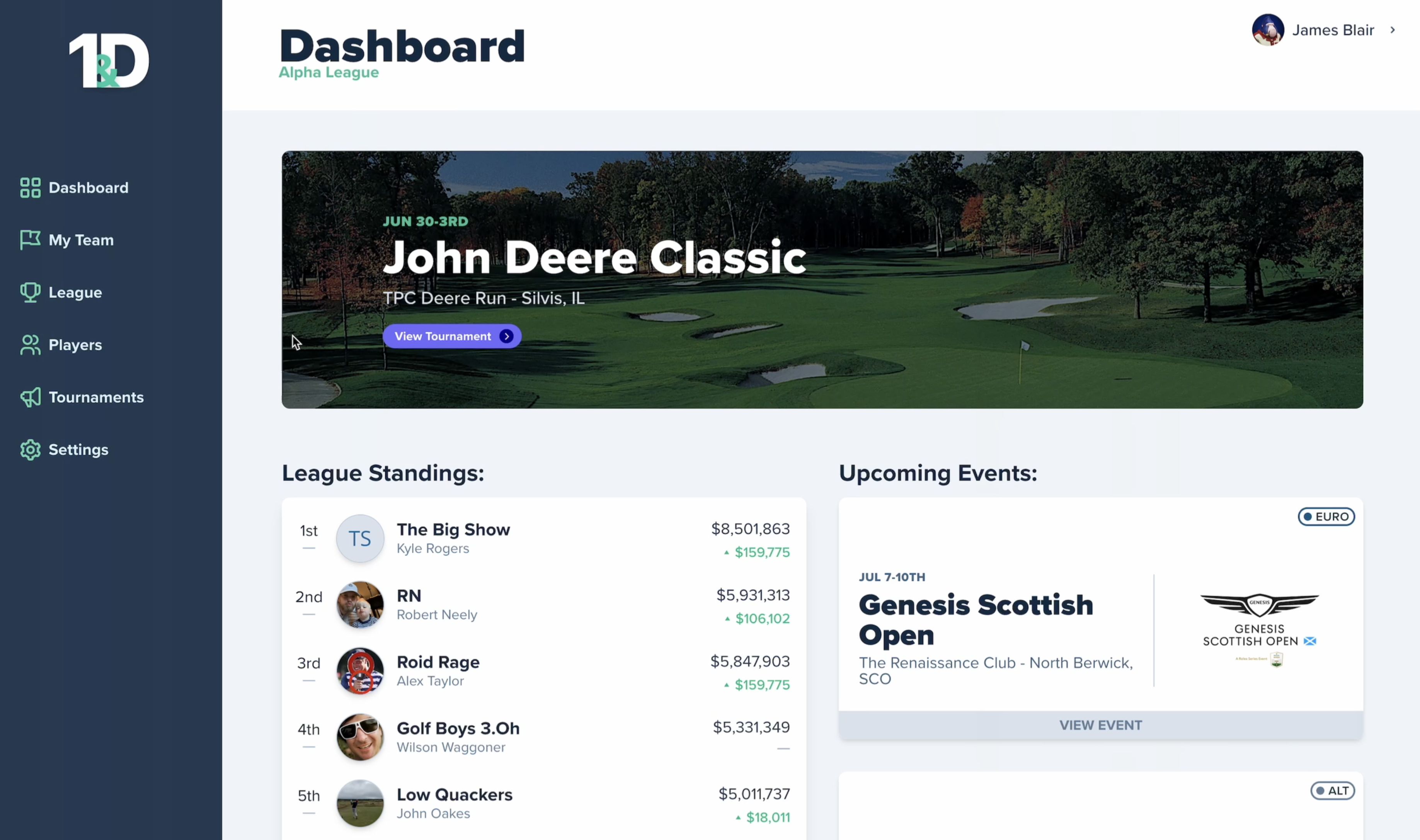 A few questions
We are here to help! But figured there are a few common questions that people want to know about. If you have any more, feel free to reach out!
How do I submit a pick?

From the Dashboard, select 'View Tournament' under that week's tournament name. Then select one golfer for that week. You may only use each golfer once.

What is the deadline to submit picks?

Golfers will remain available to select until their scheduled Round 1 tee time each week.

What if my chosen player does not complete his first two rounds?

If your player is removed from the field before Round 1, you will be able to select a replacement. If your player gets injured, DQ'd, or withdraws after teeing off, it will be recorded as a missed cut.
"The One & Done app is the perfect way for our group of golf diehards to stay connected all season long"